A Year for
Transformation
For many, 2022 was a year for experimentation. For us, it was a year to remain disciplined in our strategy: building Category Leaders in enterprise software. Our team of 130+ employees returned to the office five days a week, sharpening our focus and strengthening our culture of passion, persistence, humility and excellence. We positioned our portfolio companies to be market consolidators in an unpredictable environment, adding 7 new platforms and completing 24 transformative acquisitions. As we enter 2023 with ample dry powder to deploy across the enterprise software landscape, we look forward to building more category-leading software businesses that are transforming industries.
At K1, we know how we will succeed. One office. One team. One strategy.
Recognized by Knight Foundation as a top minority-owned asset manager
Featured in HarbourVest's diverse-led managers spotlight
Welcomed three more female CEOs to the portfolio, for a total of six
Three liquidity events in 2022
Returned to K1 office five days a week
Named to Inc. Top Founder-Friendly Investors for 3rd year in a row
Total Platform Investments
Total Add-on Acquisitions
Portfolio Company Employees
Ocelot is a leading higher education student communication platform, serving 8 million students at nearly 500 institutions. The Ocelot platform combines two-way texting for student outreach, AI + live chat for student support, and an unrivaled knowledge base of content – including thousands of video explainers and text Q&As. By using Ocelot, colleges and universities can reach every student, answer every question, and ensure students and families can be guided through all aspects of the student lifecycle.
Cyara is the world's leading Automated CX Assurance Platform provider, helping leading brands deliver better CX with less effort, cost, time, and risk. Cyara supports the entire CX software development lifecycle, from design to functional and regression testing, load testing, and production monitoring – ensuring enterprises can build flawless customer journeys across voice and digital channels while reducing the risk of customer-facing defects.
Caju is a leading flexible benefits management platform that consolidates all corporate benefits into one Visa card. Brazilian labor law requires employers to provide monthly benefits to employees. Caju's card encompasses several different benefit categories such as meal, groceries, culture and transportation, and can be used anywhere Visa cards are accepted. Thousands of companies and hundreds of thousands of people currently use Caju's solutions.
Murj is a digital healthcare company that provides cloud-based software applications to empower clinicians to manage cardiac device patients with next-generation clinical insight and unparalleled efficiency. The Murj cardiac device workflow experience lowers care costs and improves the quality and quantity of patient care, staff satisfaction, and care provider economics.
raffle.ai has developed a next-gen enterprise search engine based on artificial intelligence ("AI"), which equips employees and customers with quick, accurate answers to questions and intelligent free text search into relevant documents and images within the company. Today, customers across numerous countries and languages have accelerated their digitalization, employee efficiency, and customer experience with raffle.ai.
RentRedi is an all-inclusive landlord-tenant app that helps landlords go mobile and manage rentals from wherever, whenever. Through the platform and app, landlords can automate manual tasks such as rent collection, market new rentals, receive and manage maintenance requests, and more. For tenants, RentRedi makes it easy to apply for a property, pay rent and report property issues. RentRedi is transforming the way people experience and view the real estate and property industry.
Hiver is the leading Gmail-based customer service solution that enables teams across the organization to collaborate on shared inboxes. It's the most frictionless, natural way for teams to handle customer communication working seamlessly within Gmail. It helps teams collaborate more efficiently and make sure all queries are answered on time by the right people resulting in higher customer satisfaction and improved business outcomes.
Congratulations to the 24 K1 companies that made the list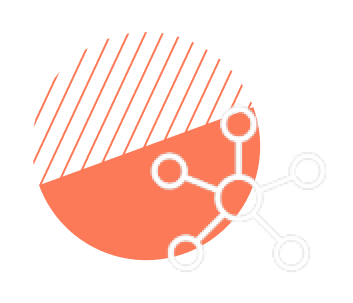 K1 Accelerate
Launched K1 Accelerate to help develop our portfolio companies' pipelines via K1's network of enterprise executives
Facilitated 150+ high-impact connections with C-level enterprise executives
Hosted 8 networking events
Generated over $200m+ in bookings
Summits
Hosted 1100+ attendees across 6 functionally focused K1 Summits
Featured Powerful Keynotes, including Ginny Clarke, Duncan Wardle, Steve Cadigan, Jessica O. Matthews & more
Celebrated 79 graduates from K1's Advanced Management Program, for a total of 340 grads since inception, developing future leaders within the portfolio
Recruiting
Grew our in-house team to 15 recruiters
Placed 76 C-Suite and Board Members across the portfolio, including execs from Adobe, American Express, Cornerstone OnDemand, DocuSign, Intuit, SAP & more
Placed 178 other executive hires, including 40 Director and VP-level roles
Operations
"K1 helped us complete two strategic acquisitions and unify our GTM strategy across multiple products, more than doubling our revenue in less than 24 months." - Ricky Sevta, simPRO CRO
"We've kept 22% more customers thanks to K1's team: we understand our users better and can map their needs to our products, which uncovered expansion opportunities for 2023." - Viyas Sundaram, GoCanvas CEO
of energy at the K1 office generated from solar
of employees drive electric vehicles
trees planted to offset 240 metric tons of carbon per year
metric tons of carbon offset by sponsoring wind and biogas projects
students mentored through partnership with
Girls Who Code
of 2022 hires were minorities
of 2022 hires were first-generation college students
Provided federal election day off to support democracy & encouraged portfolio to do the same
Renewed our commitment to A Day for Democracy and Civic Alliance to promote safe & transparent elections
K1 continues to support and give back to our community.  We are proud to support the following charitable and nonprofit organizations: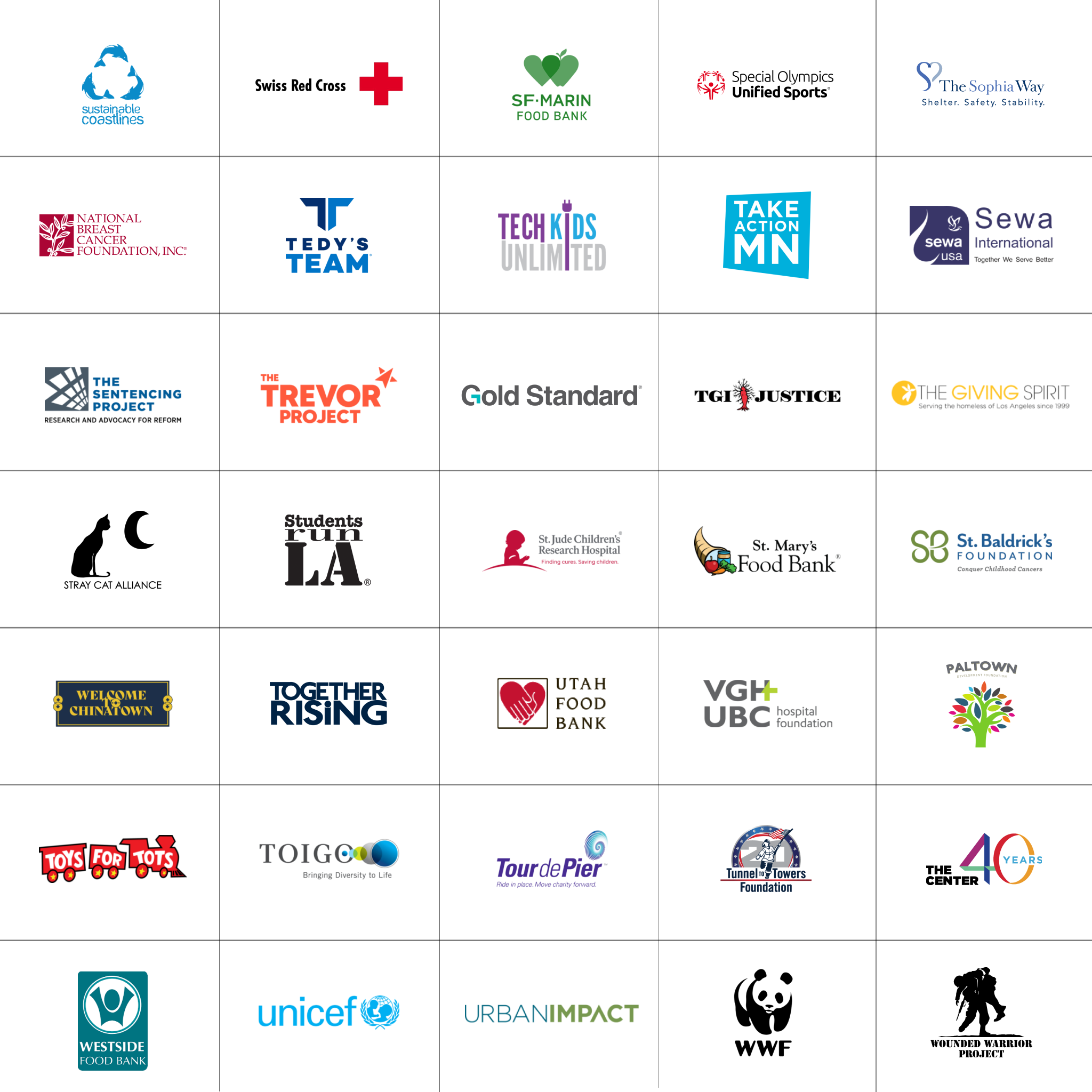 This update (the "Update") does not constitute an offer to sell or the solicitation of an offer to purchase any security, and is not presented with a view to providing investment advice with respect to any security or making any claim as to the past, current or future performance thereof.  K1 Investment Management, LLC (together with its affiliates, "K1") expressly disclaims the use of this Update for such purposes.  This Update is solely intended to provide general information regarding K1's operational activities, financing capabilities and general business experience.  Portfolio companies presented herein are for informational purposes only and are intended to illustrate such historical activities.  The portfolio companies included herein should not be assumed to have been profitable.  Past performance is not necessarily indicative of future results.  There can be no assurance historical trends will continue.  K1 does not warrant the accuracy, completeness or usefulness of any information herein.  Any reliance you place on such information is strictly at your own risk.  K1 disclaims all liability and responsibility arising from any reliance placed on this Update or anyone who may be informed of its contents.  The Inc. Top Founder-Friendly Investors List (the "List") is determined and maintained by Inc. Magazine.  An application and a fee are required to be named on the List.  The number of private equity firms that applied for the 2022 award is not known to K1.  The List is not based on investment advisory activity, does not reflect the experience of any investment advisory client of K1 and is not indicative of future performance.  Exit count includes the sale of Zapproved that was signed in December 2022 and subsequently completed in January 2023.  Please note that portfolio company revenue represents a selection of ARR, Run-rate or LTM revenue based on the most recently available information and availability of the data.